Pivotal Workshop Series
Kane School Foundation Training
@
Pivotal Pilates Fitness
Core Muscle Anatomy


Core Muscle Anatomy is a prerequisite for Comprehensive Mat & Basic Training equipment certification.
Early 2019
Lay the groundwork for learning the Pilates discipline with a comprehensive anatomy foundation. All Pilates certification students must complete Core Muscle Anatomy, or test out with a passing grade on the Kane School Anatomy entrance exam. Includes Trail Guide and Manual.
Get to know the Kane School Core Principles how they apply to the Pilates method. This in-depth course shapes advanced instructors with a mastery of Pilates mat exercises as well as the knowledge to address bio-mechanics and postural issues in private and group settings. Includes lecture, self-study and assistant-teaching hours. Includes Manual and Kelly Kane DVD.
Early 2019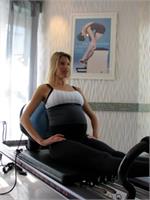 This comprehensive workshop covers the physiological changes that pregnant bodies go through including: postural deviations, diastasis rectii, and common contraindications. Modifications to current Pilates repertoire will be given as well as new exercises specific to giving the pregnant client support & strength throughout all stages of her pregnancy. The basis of this workshop is to inform the participants of changes in a pregnant client, and most importantly how to make her feel confident & strong in her body before motherhood. Pregnant clients are not an injured population, and should be given appropriate strengthening exercises as well as stretches to support her. This course is appropriate for all movement instructors, with Pilates Mat and Equipment exercises given.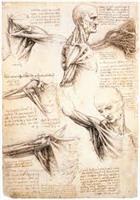 This is a comprehensive look at the shoulder joint. It's bony structure or "form closure" and it's soft tissue, "force closure".
We cover all muscle groups that act on the shoulder as well as exercises for recovery, stability, mobility and proper bio-mechanics.
Have you ever taken the time to train privately?
Our instructors are all experienced, highly educated
and have multi-certifications. Want a private with
a Master instructor trainer? Maybe a cross-fit Pilates
session? We have the right instructors for you.
Call for a free demo or book a appointment today!
732-256-3898