WORKSHOPS & SPECIAL EVENTS
Learn more about our offerings and special events by going to the Workshop page on Mindbody!
Monthly Weight Wellness Workshops – Every 3rd Thursday evening.  
Come learn about different aspects of nutrition, question and answer sessions, get menu planning ideas, and recipes with nutritionist CarrieAnn Blendowski.
FREE to the public.  Registration Required.
Sat
Sun
Date:

3/16/2019 – 3/24/2019
From:

9:00 am – 5:00 pm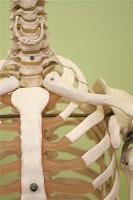 CORE MUSCLE ANATOMY:  Step 1 of the Kane School of Core Integration Teacher Training Program. This comprehensive course explores musculoskeletal anatomy and basic kinesiology principles—emphasizing the trunk, hip, shoulder girdle, arm, and neck—as they relate to the teaching and practice of Pilates, yoga, and bodywork. It lays the foundation for further study as a movement professional and is a prerequisite for the Kane School certification program. This course is presented in lecture-style format with workbooks and Power-point presentations. Throughout the course, students gain hands-on experience via regular palpation of muscles, bones, and ligaments. Students also learn how to practically apply information taught in the course to their movement professional career via analysis of Pilates exercises and an introduction to posture analysis. Additional topics such as core stability and the anatomical basis of common tension patterns & injuries are also addressed. Students wishing to move forward into Comprehensive Mat must obtain approval from the education manager. Students can test out of this course with a passing grade on the Kane School anatomy entrance exam.
Cost: $500 (deposit: $250) $225 Reviewers. Includes a copy of the Trail Guide to the Body. This workshop is PMA certified for 20 CECs.
Saturday and Sunday: Two consecutive weekends.
Date: March 16,17 & 23,24  2019 9:00am-5:00pm.
Instructor Trainer: Pivotal Pilates Director: Susan Markowitz
CLICK HERE TO FIND OUT MORE OR TO REGISTER
Sat/
Sun
Date:

April/13,14/2019 – April/27,28/2019
From:

10:00 am – 4:00 pm
COMPREHENSIVE MAT CERTIFICATION COURSE
Get to know the Kane School Core Principles how they apply to the Pilates method. This in-depth course shapes advanced instructors with a mastery of Pilates mat exercises as well as the knowledge to address bio-mechanics and postural issues in private and group settings. Includes lecture, self-study and assistant-teaching hours. Includes Manual and Kelly Kane DVD Set.
Passing a test is required and certificate is rewarded.
FORMAT: Two weekends, Sat/Sun, 10:00-4:00pmApril 13,14 & 27,28  2019
Total hours: 67
Tuition: $975 Plus $200 for 10 Mat Classes: $1,170.00
Have you ever taken the time to train privately?
Our instructors are all experienced, highly educated
and have multi-certifications. Want a private with
a Master instructor trainer? Maybe a cross-fit Pilates
session? We have the right instructors for you.
Call for a free demo or book a appointment today!
732-256-3898